Williams Lake, British Columbia
The Atlantic Power Williams Lake Project (APWL) is a 66 MW biomass-fired generating facility located in Williams Lake, in south-central British Columbia. The Project commenced commercial operations in April 1993. Atlantic Power indirectly owns 100% of the Project and also operates and manages the Project. Biomass fuel consists of wood waste from sawmill operations and roadside logging debris, which is sourced under short-term supply agreements with various suppliers.
The original Electricity Purchase Agreement (EPA) with BC Hydro expired in April 2018. In September 2019, APWL executed a new ten-year EPA with BC Hydro that became effective on October 1, 2019.
Under the new EPA, APWL receives a fixed price per megawatt-hour for energy produced. This price escalates annually with the British Columbia CPI. The EPA does not provide for a capacity payment and the energy payment structure does not include a fuel cost passthrough.
APWL has been evaluating the possibility of including shredded rail ties, roadside logging debris and other waste wood in the mix of fiber consumed by the Project. Rail ties and clean debris from construction and demolition would supplement diminishing local fiber supply resulting from further mill closures due to a reduction in the allowable annual cut (as set by the BC government). These potential changes to the fuel mix would require installation of a new fuel shredder at the facility. A decision has not yet been made whether to proceed with such an investment. APWL's principal source of fiber would continue to be the residual fiber from existing wood processing mills in Williams Lake.
2019 Annual Report Authorization 8808
2020 Annual Report Authorization 8808
2021 Annual Report Authorization 8808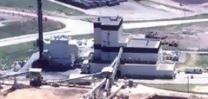 Location:
Williams Lake, British Columbia
Electricity Off-Taker:
BC Hydro
PPA Expiry: September 2029
S&P Credit Rating: AAA