The Kenilworth Plant is 29 MW dual fuel, combined-cycle cogeneration project that serves the 77-acre research and development complex of Merck & Co, Inc. The facility's major equipment includes a 25 MW gas turbine and a 4 MW steam turbine. Atlantic Power indirectly owns 100% of the project which commenced commercial operation in 1989. The electricity and steam produced by the facility are sold to Merck under an energy services agreement (ESA) that expires in 2018. The facility supplies additional steam to Merck from an onsite boiler house which includes four dual fuel fired boilers.
Atlantic Power operates and manages the project.
The Kenilworth plant was acquired by Atlantic Power through the acquisition of Capital Power Income LP in November 2011.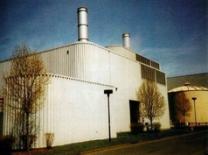 Electricity Off-Taker:
Merck
PPA Expiry: 2018
S&P Credit Rating: AA