Squamish, British Columbia
Atlantic Power's Mamquam Generating Station is a run-of-river hydroelectric facility located on the Mamquam River 5km northeast of Squamish, British Columbia. It is indirectly owned by Atlantic Power Corporation. The station achieved commercial operation in 1996. Mamquam's output is sold under a long-term PPA with BC Hydro that expires in September 2027.
Mamquam is operated by an affiliate of Atlantic Power. The station joined Atlantic Power in the acquisition of the Capital Power Income, LP in November 2011.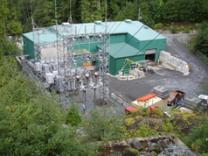 Location:
Squamish, British Columbia
Electricity Off-Taker:
BC Hydro PPA Expiry: September 2027 S&P Credit Rating: AAA