The Kapuskasing Project is a 40 MW gas-fired enhanced combined-cycle generating facility located near Kapuskasing, Ontario adjacent to the TransCanada Mainline. The Project utilizes a process called enhanced combined-cycle generation to produce electricity from a traditional gas turbine generator and steam turbine generator set, and from steam produced from the hot exhaust gases ("waste heat") from the nearby TransCanada Mainline gas transmission compressor station turbine, when such waste heat is produced. Kapuskasing achieved commercial operation in 1997.
Energy generated at Kapuskasing was sold to the Ontario Electricity Financial Corporation (OEFC) under a long-term Power Purchase Agreement (PPA) that was scheduled to expire in December 2017.
In late 2016, in response to oversupply conditions in the Province, Atlantic Power reached agreement with the OEFC to suspend or terminate the PPAs for three of its Ontario projects and replace them with Enhanced Dispatch Contracts with the Ontario Independent Electricity System Operator (IESO).
In the case of Kapuskasing, the existing PPA was terminated effective December 2016. The Enhanced Dispatch Contract runs through December 2017. The Enhanced Dispatch Contracts have no delivery obligations and the Company does not expect to operate Kapuskasing in 2017 while the Enhanced Dispatch Contract is in effect.
The Company has the option of returning the Project to service should market conditions improve in the future, an event that is unlikely in the next year or two based on the current supply and demand outlook for the Province.
Atlantic Power indirectly owns 100% of Kapuskasing, which was acquired as part of the Capital Power Income LP acquisition in November 2011. Atlantic Power also operates and manages the Project.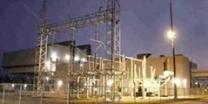 Electricity Off-Taker:
Enhanced Dispatch Contract with IESO Expires Dec. 2017
Non-operational status