The Morris facility is a 177 MW natural gas-fired cogeneration facility located on Equistar Chemicals LP's (Equistar) chemical plant in Morris, Illinois, near Chicago. The Project commenced commercial operations in 1998. Atlantic Power indirectly owns 100% of the Project.
All of the steam and a portion of electricity generated at the facility are sold to Equistar under a long-term energy services agreement which expires in December 2034. Equistar, a wholly owned subsidiary of LyondellBasell Chemical Company, produces ethylene and its co-products and derivatives. The Project sells its excess energy into the PJM West market. J. Aron purchases the project's natural gas requirements at market prices.
Atlantic Power operates and manages the Project.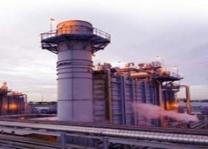 Electricity Off-Taker:
Equistar
PPA Expiry: December 2034
S&P Credit Rating: BBB+